The expected new version of Dolibarr has been released which bears the Release number 13.0.0, this new version contains several improvements and fixes compared to those present on the sourceforge.
The new version 13.0 of Dolibarr contains three new modules below:
1- Recruitment module
2- Supplier transfer management module
3- And Supplier reception module.
Below are the screenshots and the news of each Module.
1- Recruitment module: the module allows you to manage job offers and positions, and link applications to this position, the Module also allows you to monitor applications and their processing,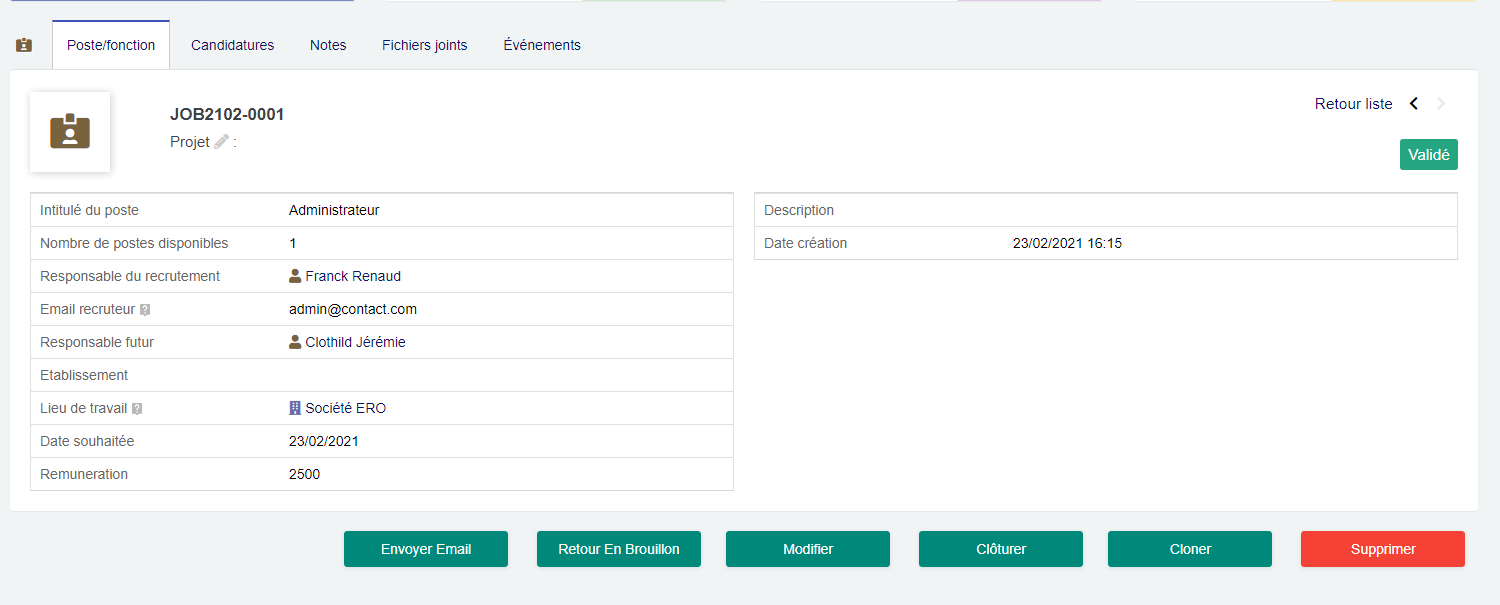 There is another advanced recruitment management module for Dolibarr developed by the company NEXT GESTION, but on a paid version, below is a small description of their Module:
The Recruitment Module for Dolibarr allows you to Manage: 1- Job offers or positions that you need within your company. 2- Applications: Track all your candidates 3- Management of your own database of CVs and Letters 4- Automatic indexing and advanced searches of profiles already candidates.
The module on Dolistore: https://nextgestion.com/dolibarr/fr/modules-dolibarr/56-gestion-de-recrutement-dolibarr-600-120.html
2- Supplier transfer management module: The module allows you to generate supplier transfer files in SEPA format. The module was released to solve the problem of double payment entry and will facilitate the direct generation of a transfer file to deposit it online.


4- Supplier reception module: this new module allows you to increase stocks according to reception and will facilitate the creation of a reception sheet.